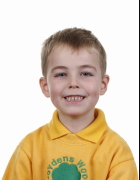 On Sunday 3rd December, Finlay in Year 1 ran/scooted 5km in the 'Santa Dash' at Danson Park, to raise money for the Greenwich and Bexley Community Hospice. Great effort for a worthy cause – well done Finn!
Year 2 Pupils, Poppy and Lucille took part in the Liz Burville Performing Arts dance competition and showcase on Sunday 26th November at the Bob Hope Theatre. The girls came 2nd place in their ballet duet, dancing to the 'How Far I'll Go' from Disney's Moana – they were the youngest competitors in their division.  Well done girls!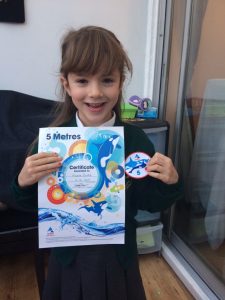 Marcie in Year 1 got a certificate and badge for swimming 5 metres. Well done, Marcie, your weekly practise is paying off!
NEWSHOUNDS
Keep your eyes peeled for our monthly edition of Newshounds… Keep up with school, local and world news and feed your brain with jokes, puzzles and poems.
Hot off the press from Year 2's Wonderful Writers group – available here  and in the school's reception – from the end of January 2018.
Issue 2 February 2018
Issue 1 January 2018
DfE Performance Information
Achievements
In our school, we ensure every child has the right to thrive and succeed, we celebrate differences and see the uniqueness in all.
Celebrating our children's achievements through our School Values ensure that our ethos is brought alive everyday. Every week our team choose a Star of the Week per class; this is someone who has demonstrated our values of being:
Ready: being on time to school, having excellent attendance and showing outstanding behaviour for learning
Respectful: respecting others for who they are regardless of our differences, being kind and helpful towards others and listening to each other and adults
Responsible: being a good role model, taking ownership of our learning, looking after our school and demonstrating kindness by helping others to do the same
Resilient: taking on challenges by putting in lots of effort, striving to improve and recognising our own and others' achievements, no matter how big or small
Each Star of the Week will receive a values certificate to put on our special Values Tree for the term before they take it home, to share it with their family.
Our children are always part of selecting rewards for each other through their PSHE lessons. Each week every class nominates:
A Playground Pal: Someone who has demonstrated kindness and friendship and has been helpful towards others
A Citizen of the Week: Someone who has been an excellent role model for others through leading by example and upholding our fundamental values
 EYFS Achievements
Citizens of the week
Tallulah-May
Mollie
Dexter F
Year 1 Achievements
Playground Pals
Charlotte

Nikhil
Ella
Gaby
Year 2 Achievements